Initial meeting with customer
The initial meeting serves two primary objectives. The first is to introduce our company, its services and review applicable utility incentive programs. The second is to determine what constitutes a "good" project for the customer and preliminarily determine whether ADEC can meet the customer's requirements. If so, a comprehensive facility-wide audit will be scheduled.
A facility-wide lighting system audit may be performed the same day as the initial meeting, or at a later date. One or more ADEC representatives may perform the audit depending on the size and attributes of the facility. Every effort is made to inspect all areas in the facility including closets, storage areas, and restrooms. The following information is recorded for each fixture type found in each area.
Project Analysis and Design
Audit data is entered into customized software and then an analysis and design are performed. Instead of a "cookie cutter" approach to lighting design that is commonplace in the industry, every ADEC lighting project is carefully designed to strike an appropriate balance between energy savings, light levels, and light quality in each facility area. 
Customers receive all of the detail necessary to make an informed purchase decision. During the presentation, we methodically walk customers through all of the information contained in the proposal. If a customer demonstrates interest in proceeding with a project, ADEC will prepare and submit rebate applications on the customer's behalf and perform technical reviews of applications independently and/or in conjunction with utility representatives, as required.
Energy Savings and Light Level Verification:
If a customer is prepared to move ahead with a project based on verified energy savings and light levels; test areas and fixtures are identified with the customer's input and a test agreement is prepared. The test is designed to demonstrate the actual kW savings for a representative number of fixtures while matching or increasing light level. Our customers appreciate the opportunity to "test drive the car" before making a financial commitment to the full project.
Project installation times, particularly in industrial facilities, must be evaluated on a case-by-case basis including criteria such as the customer's requested time-frame for installation, project size, and complexity. Upon receipt of a signed contract or purchase order under a master agreement, materials are ordered and shipped from distributors and manufacturers. As the project begins, the project manager keeps the client fully informed using fixture locations as reference. During construction, retrofitted fixtures and lenses are cleaned.
Customers are encouraged to call ADEC if there are any questions or concerns related to the project. A small stock of maintenance material is left at the site. ADEC also prepares and submits to the customer a "Technical Specifications and Reorder Information for Lighting System Components". Quality Assurance is guaranteed by ADEC the 1st year. An inspection by ADEC every quarter in the first year of installation will guarantee the customer the proper workings of the lighting system.
Commercial Lighting Incentives and Rebates as well as Tax Credits are available through your local Utility Company's and the federal Government. With our in house experience on tax credits and rebates Adec,Inc will provide answers on how best to qualify and secure these funds. We are proud to have secured more than $1.5 million Dollars in Rebates and Tax Credits to our Customers. Please click on any of the following links to find the latest information on Energy Saving Rebates in your local area of Southern California.
Please contact our Staff to find out more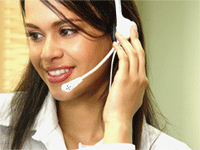 © All rights reserved Adec, Inc 2019