Engineered Energy Savings
Retrofitting your lighting system is one thing but the amount of savings you will achieve is a whole other benefit. Considering an  LED lighting retrofit allows for the same amount or greater lighting without the cost of additional lights. The idea of retrofitting is to be more efficient without causing any discomfort or loss of light. By taking a step forward and changing from 4 bulbs to 2 bulbs or changing out the complete fixture you automatically reduce the energy usage by 50 to 80 percent. This is great but the downside is you can lose light coverage if the wrong components are installed, so that in itself is not the answer. By choosing the most efficient  LED fixture or retrofit kit which produces the maximum amount of lumens a LED bulb gives out you can reduce the number of kWH usage by up to 80%. Know-How and good engineering by our experts can reduce the cost dramatically with better light levels and intensity in any given area. If changing the look of your current fixture is not up for discussion than other methods can be introduced to achieve savings within your company energy consumption. 
As a general rule Lighting Controls will save anywhere from 20 to 40 percent of present lighting cost or energy usage. Energy savings for lighting controls, however, can be challenging, as actual savings will depend on application characteristics such as occupant behavior, building design, site orientation, availability of daylight, device settings and level of commissioning. We have been in business for 36 years and are part of a very few who are installing and commissioning many of the major Lighting Control Manufacturers like Lutron, Phillips, nLight, Wattstopper, Hubble, etc. We have seen and tried everything there is to try and that's why we know what works and what doesn't.
We'd love to hear from you. Tell us about your next project
Aside from the incredible savings there is a humble and proactive purpose to lowering your energy consumption; our environment. On average 15% of a company's energy usage is waste. This may seem like a small amount but when you add up the yearly waste in tonnage of pollution 15% is a huge savings and a huge help in reducing the carbon footprint that our daily business tend to cause. We can't stop doing business, but we can be smart about it. We believe that saving energy does more than just save's money. It means less pollution and a healthier environment for everyone. ADEC Inc provides you with ways to save money and energy without compromising your present comfort level.We provide maximum tenant comfort combined with substantial energy savings.
ADEC, Inc is an Energy Conservation Company, we uses the most advanced technology in Energy Control Products. ADEC,Inc markets and installs lighting system upgrade and services. We represent only top quality products, such as: Lutron, Phillips, nLight, Lithonia, Hubble, Cireon, Wattstopper, Osram and many other leading Manufacturer.
ADEC provides flexible terms and options for financing lighting upgrade and other energy conservation projects to meet the wide variety of financial requirements presented by our customers. Projects can be installed with no initial capital outlay and achieve an immediate positive cash flow through ADEC's Paid-From-Savings option. After energy savings have been verified through on-site metering, a monthly payment is calculated that is less than monthly savings to achieve positive cash flow during the entire payment period (typically twenty-four to sixty months). The financing can be structured so that the first payment does not become due until thirty days after project completion and thirty days worth of savings have accrued to the facility. Therefore, all of the energy savings, maintenance savings, and improved light quality benefits associated with an ADEC lighting project can be realized without tapping capital budgets, and the project can improve the facility's bottom line from day one.
Please contact us if you have specific questions related to financing.
Commercial Lighting Incentives and Rebates as well as Tax Credits are available through your local Utility Company's and the federal Government. With our in house experience on tax credits and rebates Adec,Inc will provide answers on how best to qualify and secure these funds. We are proud to have secured more than $1.5 million Dollars in Rebates and Tax Credits to our Customers. Please click on any of the following links to find the latest information on Energy Saving Rebates in your local area of Southern California.
Please contact our Staff to find out more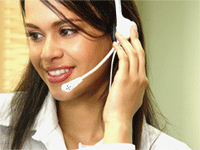 Just some of the Manufactures we work with

© All rights reserved Adec, Inc 2019