Interior Design Portfolio & Gallery
GRAPHICS | FASARA FILMS | DUSTED CRYSTAL
Adec, Inc. specializes in designing, die cutting, and adding/integrating permanent color images to Dusted Crystal. The dusted and frosted crystal films are translucent with a low gloss that eliminates glare. These films have uniform color in both reflecting and transmitting light. The 3M Dusted Crystal film has the uniform appearance of etched glass where as the 3M Frosted Crystal film has the uniform appearance of sandblasted glass. Both crystal films have a transparent synthetic liner which prevents moisture absorption and lays flat for easier assembly of graphics. They have a clear, pressure sensitive adhesive which allows quick adhesion to a substrate. These films are intended for application to flat surfaces on clear substrates such as glass, acrylic or polycarbonate
Below you'll find our graphic design and interior design film portfolio and reference list. Below you find just some of the designs Adec, Inc. produced and installed throughout Southern California. We have  designed, produced and installed hundreds of interior design film projects since 1982. Not only are we using the best graphic and designer films available, we also capable to die cut and/or project color on to them for that special enhanced look using new innovative printing techniques. 
Our reference list is substantial so please feel free to contact us for more reference and information on any of our recent or past projects. If what you are requesting is not available on this website or your question has not been answered please feel free to call us at 310-540-6399 during the business hours of Monday – Friday 9am – 5pm or simply emails us your contact information and one of our knowledgeable associates will be pleased to contact you. 
Specifications of Fasara Designer Films
You can download any of the specification below for a closer look.
Please contact our Staff to find out more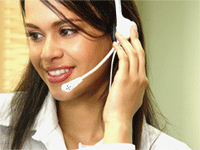 © All rights reserved Adec, Inc 2019