Commercial Window Tinting Services
Nothing hurts tenant retention like a building that is uncomfortable. How anxious are your tenants going to be to re-lease a space that is too hot or too cold? Our Window Films are a great way to keep your tenants happy so they continue to lease from you. Our commercial window tinting line of films provides an elegant means for solving many of the most challenging aspects of managing the energy use of a building. How many other improvements can you make to your building that can pay for themselves in less than 5 years. By rejecting heat our Window Tints provide results that are so immediate and so significant that the amount of money you save on energy cost could pay for the installation in less than 5 years. If energy prices should go even higher, the payback period will be shorter. One project alone saved $225,000 its first year with our high-tech Window Films
The greatest Window Tint opportunity to profit from window upgrades is brought about by the fact that Window Films result in lower utility bill demand charges. However, it is important to remember that Window Films increase's profits through means other than energy savings. Profits can be realized  through factors such as increased worker productivity, increased property value, improved building marketability, and longer lifetimes for furniture and  other fabrics.  Today's high-tech Window Tints rejects up to 79% of solar heat as well as 97% of Infra red and 99.9% of ultra violet radiation.
Before committing to a Window Tint installation it is recommended to explore the potential energy savings. Window Tinting can provide your building or facility with an aesthetically pleasing and consistent appearance as well. Our experts will work with management and engineering staff to find the best possible solution for your facility. For more information on a energy saving analysis and evaluating savings with Window Film please click here. 
Heat Load Testing
To test the buildings heat load we place loggers behind the glass with and without film for the energy analysis
We all experienced it. When the morning or afternoon sunlight creeps into a room, the thermostat shoots up, and the air conditioning starts working overtime to cool the room or building. As if this wasn't bad enough, the other side of the building ends up freezing. There is a solution; with Window Films rejecting 79% of the sun's heat so your building stays at a more even and moderate temperature. This means your air condition system can work more efficiently, reducing your energy costs.
It is important to know that Adec, Inc has access to all Window Films on the market today but only a very few meet our standards for reliability and effectiveness to do the job our customers expect. 
Ceramic Window Film Series is the latest and greatest to the wonderful line of Professional Window Film Products. With its new Nano technology this film is revolutionary. Using no metals and creating no corrosion it stands before the rest as the best. The lightest shade of this film protects better than the dark films on the market today. It reduces glare, prolongs drastic fading and at the same time creates a comfortable and bright room for your family to enjoy. Ceramic window films keep your home or business comfortable and safe.
Huper Optik Ceramic films utilize German technology to create the world's first nano-ceramic solar control films for the window film industry. Employing advanced techniques and enhanced process control, the manufacturing process involves depositing fine ceramic coatings onto ultra-clear films to transform the end product into a high performance heat, glare and ultraviolet light barrier. This patented technology is unique to Huper Optik, enabling our films to easily out perform all conventional dyed, metallic and powder-coated films available on the market today, while maintaining a clear view.
Ceramic Performance:
Huper Optik Ceramic films are 100% metal free, 100% dye-free and will not demetallize or fade. Ceramic (often associated with demanding industrial applications) are known to be the most durable material, capable of induring the harshest environment on land and at sea. Unlike dyed or metallized films, Huper Optik's spectrally tuned ceramic films offer superb heat rejection properies without compromising visibility, have low reflectivity and will not appear shiny. A natural view is maintained both day and night.
One of the major drawbacks of traditional window films are that they tend to have a high reflective trait to them causing them to at times act like mirrors.Old Film-New Film From the inside, traditional window films make it difficult to see what is taking place outside especially during the night or when the interior lights are turned on or even when it's brighter inside then it is outside. The new generation of Window Films is a collection newly introduced to the family of window films. These films uses brand new technology known as Nano. This new line of window film offers superior quality with gratifying results. The films are so advanced that its lightest shade of tint is more effective than the darkest shade in the traditional film line. Ceramic films have less reflectivity than the glass they cover creating a low reflective glass. Traditional films obtain 1% greater reflectivity to the glass they cover. With Ceramic film being able to reduce the reflective-ness on the glass it results in a clearer view of your panorama or your store front, at the same time it blocking out 99.9%  of all harmful UV rays that are the leading cause to fading furniture.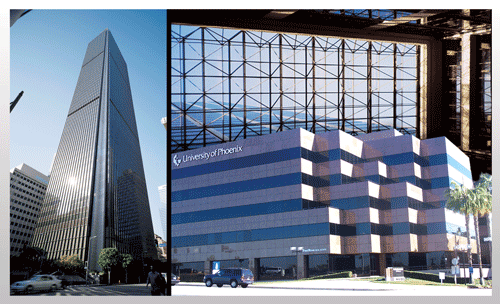 Commercial Window Film Incentives and Rebates as well as Tax Credits are available through your local Utility Company's and the federal Government. With our in house experience on tax credits and rebates Adec,Inc will provide answers on how best to qualify and secure these funds. We are proud to have secured more than $1.5 million Dollars in Rebates and Tax Credits to our Customers. Please click on any of the following links to find the latest information on Energy Saving Rebates in your local area of Southern California.
Please contact our Staff to find out more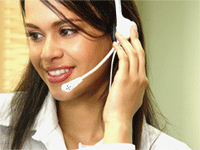 © All rights reserved Adec, Inc 2019