3M™ DI-NOC™ Architectural Finishes
Di-Noc™; a thin, light, and seamless film is used by many designers as a creative and decorative interior and/or exterior design film. Three special characteristics are its colorful patterns, its design quality and its texture. Combined they create special architectural features and innovative cost effective results to any room, building or home you can imagine. 3M™ DI-NOC™ architectural finishes are PVC films that simulate a variety of natural and synthetic finishes, including wood, granite, marble, stucco, and just about anything else. As a self-adhesive flexible laminate Di-Noc™ films are ideal for resurfacing and refurbishing hard, semi-rough or smooth surfaces. Di-Noc™ is a non-messy and quick to install material driven to ultimately delivering amazing results. It will completely transform existing surfaces with breath taking results. This is a high quality and durable decorative film and is ideal for refurbishment and in addition it can be screen-printed, die cut or digitally cut.
Cost-effective alternative to traditional construction materials without sacrificing design style or aesthetics.
Designed to offer unlimited creativity and architectural freedom
Di-Noc is durable, cleanable and non-flammable.
Wide range of patterns and textured designs
The look and feel of the real thing
Design and architectural creativity
Film can be applied on-site
No need to remove existing substrate
No/minimum downtime
Self-adhesive solution with Comply™ technology
Easy to reposition before final installation
Can be installed on 3-D applications
Abrasion / impact / scratch resistant
Looks great for years
Resistant to solvents and liquid drinks
Easy to clean
Resists stains
Designed: Di-Noc™ film was originally designed approximately 70 years ago for use and application to the outside panels of automobiles. It was therefore constructed to withstand the most harsh effects of the elements including wear and tear.. With these strengths, it has become an indispensable tool for many architects and designers when creating special Decor for home and office. These functional building materials are opening new horizons worldwide and in addition maintaining a Think Green mindset to building fresh modern looks to already built aged structures. With superb characteristics to protect and embellishes office buildings, hotels, department store, shopping malls, banks, retail shops etc. it brings excellent durability with its abrasion & chemicals resistance, dimensional stability, stain repellant coating and it's adhesive backing that can be applied to most any smooth or semi-rough substrate. Officially it is proven to be "non-flammable" by the Japanese Ministry of Construction. 3M™ DI-NOC™ architectural finishes are durable, cleanable, flexible PVC Films with 3M's Comply Adhesive air release channels for fast, easy, and bubble-free application. Use DI-NOC Films in place of or to enhance natural materials. These Films have excellent adhesion and flexibility allowing them to be used indoors or outdoors on flat or complex curved substrates such as walls, furniture, paneling, floors etc… Some of the Films can also be applied to 3D objects and/or thermoformed. These Films are ideal for both new construction and remodeling.
DI-NOC™
This new Film combines new material dimensions with a light weight thin hi-tech multi-layer construction of unsurpassed aesthetic quality. DI-NOC™ comprises 20 different product families giving you a total of about 550 available patterns. Each family comprises a wide range of colors, shades, surface textures and finishes, which are capable of fulfilling even the most complex decoration and covering requirements, allowing perfect integration into both new design and maintenance projects. 
Its reduced thickness enables installations that are lighter in weight than traditional paneling, whereas its self-adhesive feature allows conversion and application on to the existing substrate, leading to reduced labor cost compared to when working with authentic materials used in renovation. It extends the life of expensive fixtures and fittings. Obviously, also the downtime decreases significantly, allowing business to continue. 
As a result of 3M's decades of experience in the production of self-adhesive films, DI-NOC™ not only has excellent resistance to water, dirt, impacts, abrasion and mold. It is also flame-retardant and IMO certified for the marine sector. The PS Single Color Series are treated anti-bacterial, which makes them suitable for application in hospitals and other environments, where special care to hygiene is required.
DI-NOC™ Specification: 
Flammability and Slip Resistant –  Building Indoor Wall/Ceiling Applications. 
All 3M™ DI-NOC™ Architectural Finishes, except 3M™ DI-NOC™ Architectural Finish Floor Series, achieved the National Fire Protection Association Class A1 level as defined in NFPA 101 "Life Safety Code" Test Method ASTM E84. 
Slip Resistance: 3M™ DI-NOC™ Architectural Finish Floor Series meets the specified requirements of UL410 – Standard for Slip Resistance of Floor Surface Materials.
Warranty:
 DI-NOC™ films, covered by a 12 year warranty for indoor applications and up to 4 years for outdoors, are amongst the technologically most advanced and prestigious products offered by 3M. 
Unique Comply Technology: 
The DI-NOC™ films incorporate the unique 3M Comply™ Technology System. This system of small air release channels within the adhesive layer allows air, trapped between the film and the surface, to escape. It makes the product quick and easy to apply.
Thin, light and seamless, 
Architectural Di-Noc™ film is used by many designers as a creative and decorative interior design material. 
Three special characteristics are 
colorful patterns, design quality and texture of the material in which all are combined to create special architectural features. 
Please click on the DI-NOC Planning Guide Cover to explore practical uses of DI-NOC™ architectural finishes
20 Product Families: Within the 20 product families DI-NOC architectural finishes faithfully reproduce common and exotic woods, metal, marble, leather, stone, stucco and many other traditional and unique construction or decorating materials. 
Please click on the cover to explore the colors and textures from more than 500 finishes
Please contact our Staff to find out more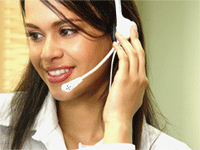 © All rights reserved Adec, Inc 2019